Assistant Manager - FinOps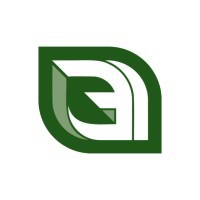 Agrim Wholesale
Haryana, India
Posted on Monday, August 28, 2023
About Us
AGRIM is a fast-growing Agri-tech startup building an on-demand B2B Agri-inputs marketplace. Agri-inputs is a $50bn industry spread across Seeds, Agro Chemicals, Fertilizers, Agro-Tools and Animal Feed. AGRIM has scaled up rapidly across India, with 10% of the overall customer universe already onboarded on the platform.Having closed our Series A round of funding (to be announced publicly in the coming weeks) with Tier-1 investors, we are very well capitalized. Our Founders are IIT/ IIM graduates and ex-entrepreneurs (with successful exits) and we have also built one of the best start-up teams, with senior executives from Tier-1 education institutes, e-commerce companies such as Amazon, Hopscotch, Policy Bazaar, etc. and experienced industry professionals from the agriculture sector.
B2B e-commerce marketplace for Agri-Inputs (Total Market potential of $50 billion)
Founded by Ex-entrepreneurs IIT & IIM Alumni: Mukul Garg and Avi Jain
Backed by 4 Tier-1 Investors
Growing 5X Month on Month
Onboarded 1000+ Manufacturers | 1,00,000+ Retailers | Active across India
300+ Full time employees
Requirements**Job Title: Financial Operations (FinOps) Specialist**
Company:** [Company Name]
Location:** [Location]
Type:** Full-time
**Job Overview:**As a Financial Operations Specialist, you will be responsible for ensuring the smooth and efficient execution of financial processes within the organization. Youll work closely with cross-functional teams, providing insights and recommendations to enhance financial performance and operational efficiency.**Key Responsibilities:**
Collaborate with the finance and accounting teams to manage and optimize financial processes, including budgeting, forecasting, expense tracking, and financial reporting.
Monitor financial transactions and ensure compliance with internal policies and external regulations.
Participate in the development and implementation of financial systems, tools, and processes to enhance accuracy and efficiency.
Assist in the preparation of financial statements, management reports, and presentations for internal and external stakeholders.
Liaise with other departments to gather financial information, resolve discrepancies, and ensure alignment between financial data and operational activities.
Collaborate with external auditors during financial audits and reviews as required.
Stay updated on industry best practices and trends related to financial operations and share relevant insights with the team.
Requirement:- Strong understanding of financial principles, accounting standards, and regulatory requirements.
Proficiency in financial software and tools, with advanced skills in MS Excel.
Excellent analytical skills with the ability to interpret complex financial data and draw actionable conclusions.
Detail-oriented mindset with a high degree of accuracy in financial reporting and data analysis.
Effective communication skills to present financial insights and recommendations to diverse audiences.
Strong organizational skills and the ability to manage multiple tasks and projects simultaneously.
Problem-solving attitude with the ability to identify and address operational inefficiencies.
Team player with the ability to collaborate effectively across departments.
Benefits**Why us??
Join a forward-thinking team dedicated to driving innovation in agri-tech industry.
Opportunity to make a significant impact on the companys financial operations and growth trajectory.
Competitive compensation package and benefits.
Ongoing learning and professional development opportunities.
Positive and inclusive work environment that values diversity and teamwork.