Program Manager-FinTech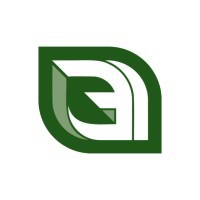 Agrim Wholesale
Operations
Gurugram, Haryana, India · Haryana, India
Posted on Monday, November 20, 2023
About Us


AGRIM is a fast-growing agri-tech startup building an on-demand B2B Agri-inputs marketplace. Agri-inputs is a $50bn industry spread across Seeds, Agro Chemicals, Fertilizers, Agro-Tools and Animal Feed. AGRIM has scaled up rapidly across India, with 10% of the overall customer universe already onboarded on the platform.
Having closed our Series A round of funding (to be announced publicly in the coming weeks) with Tier-1 investors, we are very well capitalized. Our Founders are IIT/ IIM graduates and ex-entrepreneurs (with successful exits) and we have also built one of the best start-up teams, with senior executives from Tier-1 education institutes, e-commerce companies such as Amazon, Hopscotch, Policy Bazaar, etc. and experienced industry professionals from the agriculture sector.
Responsibilities


To work with Head of Fintech and Founders to build a 1000+ cr loan book from scratch.
Products: BNPL product for Agri-input retailers (70% rural base) + supplier credit
Working on key aspects of the Fintech business which includes:

Leading new customer growth and onboarding process
Leading overall credit orders lifecycle right from order placement to drawdown to disbursement and repayment
Lead collection funnel to ensure timely customer repayment and minimum default.
Active coordination with all lending partners for any operational bottlenecks/challenges.
Identify key data metrics to drive operational efficiency and closely work with data team for dashboarding.
Drive initiatives around process/data/product to reduce operational bottlenecks enabling scalable growth.

Requirements


Energetic and Hungry individual who is willing to learn and grow with our startup
Ability to think and react in a high-energy, fast-paced environment
A willingness to roll up sleeves to get things done
Data and Process driven acumen
Ability to operate simultaneously and effectively in both tactical and strategic mode


NOTE : This role is 6-days work from office in Sector-66, Gurugram, Haryana.