Marketplace Lead - B2B Staples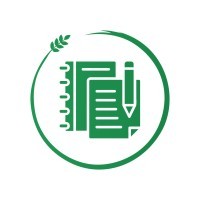 Bijak
Gurugram, Haryana, India
Posted on Thursday, May 18, 2023
Job Brief:
We are looking for an experienced and motivated professional to join our team as a Marketplace Lead for our B2B Staples vertical. The ideal candidate should have a strong background in either B2B marketplaces or the staples industry.
You will be responsible for driving the growth of the platform, forging strategic partnerships, and delivering an exceptional user experience for both suppliers and buyers.
Key Responsibilities:
Identify competitive landscape, market trends and needs of the key stakeholders of the staples industry in India.

Develop comprehensive marketplace strategy for the B2B Staples platform and drive the growth for its sustainable and scalable expansion.

Create a strong and reliable network of suppliers and buyers by establishing and nurturing strategic partnerships with them.

Oversee the onboarding process for new sellers, ensuring a seamless integration into the platform and providing guidance and support throughout the partnership.

Collaborate with cross-functional teams, including product and tech teams, to improve the platform's user experience, streamline operations and prepared stakeholder Instruction forms.

Work closely with development team to translate user requirements into curation of product and service offerings.

Work together with the marketing team to develop strategies and implement them via campaigns targeted at driving user acquisition and improve user retention across regions.

Monitor and analyze platform performance metrics, including key metrics such as conversion rates, user satisfaction, and revenue generation, etc and drive business growth by implementing continuous improvement.

Stay abreast of industry best practices, emerging trends, and regulatory changes in the marketplace ecosystem. Bring innovative ideas and solutions to ensure that the platform remains ahead of the curve.

Provide regular reports and updates to senior management on the progress and performance of the B2B Staples vertical.
Candidate Profile:
Education
Graduate degree from a top-tier university

Master's Degree / MBA is a plus.
Experience
Proven prior experience in a leadership role within a B2B marketplace platform with a strong track record of success in driving growth and user satisfaction.

Developed a product strategy and successfully executed via business development in market.

Solid understanding of the staples industry, including key players, market dynamics, and supply chain complexities would be a plus.
Knowledge, Skills and Abilities
Entrepreneurial mindset - iterate quickly, focus on outputs and learning fast, and above all else, have the tenacity to succeed via innovation and continuous improvement.

Strong analytical and problem-solving skills, with the ability to make data-driven decisions and prioritize initiatives.

Exceptional oral, written and interpersonal communication skills with the ability to effectively collaborate with internal stakeholders at all levels of the organization.

Proven ability of strong negotiation and relationship management skills with key external stakeholders in the ecosystem.

Self-starter with a high level of initiative, capable of working independently and leading a team to achieve ambitious goals.

Self-motivated and results-oriented, with the ability to thrive in a fast-paced and dynamic startup environment