Assistant Manager/ Manager Operation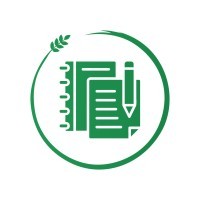 Bijak
Gurugram, Haryana, India
Posted on Thursday, August 17, 2023
About the Company
Founded in April 2019, Bijak is a B2B marketplace for suppliers and buyers across India's Agri value chain. Bijak aims to bridge the information asymmetry and lack of accountability in agricultural commodities trading. Since launch, Bijak has expanded across 27 states/UT, 900 regions, and 110+ commodities. We currently have a team of 200+ and are growing on a rocket trajectory.
Website – www.bijak.in
Bijak Movie - https://tinyurl.com/BijakMovie
Bijak product
B2B traders, who control 80% of India's USD 300 Bn Agri value chain, have limited access to technology, information, and credit. Bijak helps these customers/MSMEs discover each other along with the counter party's rating so that customers can transact with minimal friction by accessing Bijak's layer of trust & reliability. The suppliers and buyers are not just able to transact or discover each other but are also able to find out meta-data of each other to make a faster & reliable transaction through the application.
Investors & Funding
Bijak is backed by well renowned global investors, who have invested across unicorns and have taken companies to IPO globally. Bijak has raised ~$14.5 MN (INR 110 Crores) across two rounds from Sequoia Capital, RTP Global, Omidyar Network, Omnivore Partners, Better Capital, AngelList, and Tempo ventures.
Responsibilities
Managing, daily, end to end Distribution Centre & Logistics operations including Inbound, Inventory, Outbound, Collections, Shift Plan, Data entry, Admin & Housekeeping activities.
Meeting customer facing metrics, while maintaining cost targets and upholding safety and morale of the team
Ensure that the warehouse operates at peak efficiency — with customer satisfaction the primary goal — by supervising, organizing, and training warehouse employees and establishing, monitoring, and managing operational goals.
Review and prepare workflows, staffing requirements, space allocations, equipment layouts, and action plans that meet company standards for productivity, quality, and customer service.
Maintain a safe and healthy work environment by establishing and enforcing standards and procedures and by complying with legal regulations.
Driving performance management of your team members, preparing, and implementing training and development plans for associates
Continuously improving the delivery process and attaining a sustained level of delivery performance improvement
Evaluate performance metrics to ensure quality delivery and cost-efficient work-flow processes.
Manage inventory and oversee that FIFO is followed for all the SKUs.
Conducting 4M and 5S audits for the Distribution Centre periodically
Ability to conduct 5 Why & Pareto analysis to identify root cause.
Ability to manage shifts throughout the day.
SKILLS & QUALIFICATIONS
A graduate with 3-5 yrs. of experience in a customer facing environment, warehousing, logistics or manufacturing preferably from F&V, Fresh, or FMCG Industry.
Tier 1/2 Engineering graduates with MBA are preferred.
Strong execution skills, action oriented, go getter.
Resourceful to identify the way to get things done using limited resources.
Ability to work under pressure situations.
Ability to work in ambiguous situations and to come out with solutions as per the situations faced.
Good people management & project management skills
Hands-on MS Excel, Google sheets & other ERP software and WMS.
Lean, Six sigma & TQM preferred.