Data Analyst / Senior Data Analyst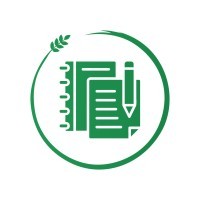 Bijak
IT, Data Science
Gurugram, Haryana, India
Posted on Monday, October 30, 2023
Job Brief:
Bijak is looking for a rockstar Data Analyst who can help us on our journey to be the next unicorn. Being a highly data driven team, the person will help drive product insights and effectively the direction of the product.
The team will be the go-to for all data needs for the app and we are looking for a driven individual who can analyze and segregate data. This person will also be responsible for creating Business Dashboards using Tableau.
Key Responsibilities
Data collection: Collecting and extracting data from various sources, including databases, spreadsheets, and external sources.

Data cleaning and preparation: Cleaning and organizing the data to ensure its accuracy, completeness, and consistency.

Data analysis: Analyzing the data to identify trends, patterns, and insights using statistical and mathematical techniques.

Data visualization: Creating charts, graphs, and other visual representations of data to help stakeholders understand the insights and trends.

Reporting: Preparing reports to share findings with stakeholders, including management, colleagues, and clients.

Data quality assurance: Ensuring the accuracy and reliability of the data by identifying and addressing any errors or inconsistencies.

Collaboration: Working collaboratively with cross-functional teams to identify business needs and provide data-driven insights to support decision-making.

Data management: Maintaining and updating data repositories and ensuring data security and privacy.
Candidate Profile
B-Tech/MS degree in Computer Science, Engineering , Statistics or Mathematics

3-6 years of experience working in the Software Industry

Good Knowledge of SQL

Good Knowledge of Python for Automation

Understanding of App(User) Events and able to analyze

Working experience in MySQL or Postgres and Python

Ability to work independently or within a team environment

Strong analytical and problem solving skills.

Build/maintain reports, dashboards, and metrics to monitor the performance of products

Good understanding of statistical analysis

To analyze product performance at real time and suggest ways to improve it

Experience with working with large data sets using Amazon Redshift/BigQuery is a plus