Sales Officer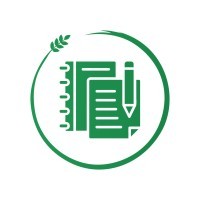 Bijak
Sales & Business Development
Gurugram, Haryana, India
Posted on Tuesday, November 7, 2023
We are seeking an exceptional Sales Officer to develop and manage relationships with general trade retailers to promote and sell the company's products. You will be responsible for achieving sales targets, expanding the company's market presence, and ensuring customer satisfaction within the general trade segment.
Key Responsibilities
➔ Handling sales of un-branded/ white label F&V
➔ Negotiation and generation of PO's and facilitate coordination with supply chain for Stocks.
➔ Ensuring 100% fill rates to accounts by managing right forecasting.
➔ Tracking outstanding and collecting the overdue by abiding the credit period. Build and maintain strong customer relationships.
➔ Handling Trade Activation for MT Accounts for Merchandising Activities like new launches, Visibility and Promotions conducted at the account level.
➔ Immerse yourself in the world of agri-commerce and sales.
➔ Collaborate with our sales teams in Modern Trade, General Trade, and Horeca channels and develop and execute sales and marketing strategies.
➔ Conduct market research to identify growth opportunities.
➔ Gain hands-on experience in sales forecasting and target achievement.
Candidate Profile
➔ Pursuing an MBA/PGDM with a specialization in Retail, Marketing, or Agriculture.
➔ Enthusiastic and goal-oriented.
➔ Excellent communication and negotiation skills.
➔ A passion for sales and a drive to excel in a dynamic industry.
➔ Ability to adapt and thrive in a fast-paced environment