Senior Scientist/Lead Scientist - Image Processing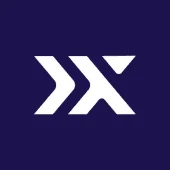 Pixxel
California, USA
Posted on Monday, May 29, 2023
Pixxel is a space data company building a health monitor for our planet. We are doing that by deploying a constellation of some of the world's most advanced earth imaging satellites in lower earth orbit and an analytics platform (on ground) with tools that enable easy application of this data across a multitude of sectors. Our fully deployed constellation will be capable of beaming down daily imagery of any place on earth. This role will contribute towards scaling up our image pre-processing pipeline to develop high quality hyperspectral imagery products from our satellite constellation.

Roles and Responsibilities:

You will work on developing image processing algorithms required to process hyperspectral imagery.
You will be responsible for defining and maintaining image product specification.
You will support the mission operations team in evaluating pre-launch and post-launch camera calibration efforts.
You will be working with software developers to deploying your algorithms on Pixxel's data processing pipeline.
You will be a subject matter expert on electro-optical imaging at Pixxel.
Skills/Experiences:

Bachelors/Masters in Electrical Engineering, Computer Science or related engineering fields with a strong background in digital signal processing.
Professional experience of at-least 3 years in geo-spatial image processing.
Previous experience in writing algorithms and developing processes for cleaning and correcting satellite-based raw geospatial data, especially multispectral imagery.
Strong understanding of geometric and radiometric effects on electro-optical satellite imagery.
Knowledge of basic photogrammetry and remote sensing technologies.
Background in Python/C with a focus on image processing and computer vision libraries.